Sunday lunch at Bokan in Novotel Canary Wharf
On Sunday we finally visited the restaurant Bokan for lunch. It is newly opened and located on the 37th floor of Novotel Hotel in Canary Wharf with the most stunning panoramic views over London. First of all.. Excuse the random mix of camera and phone pictures. My camera decided to quit so I kind of forced G to bring his one!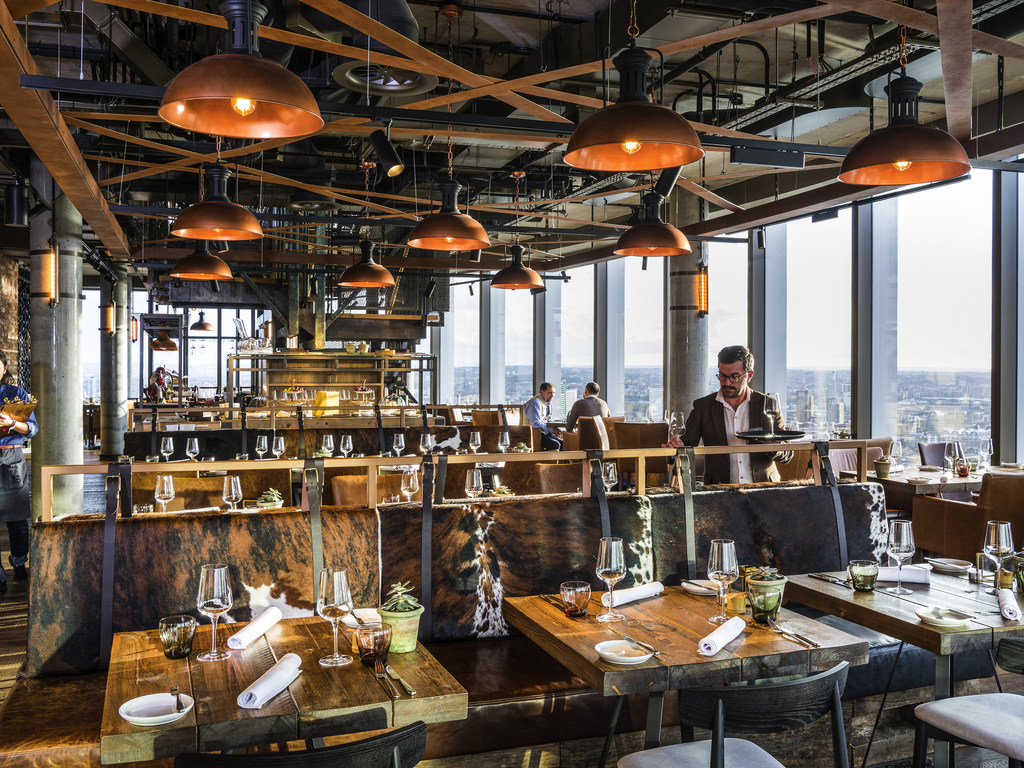 The interior is rustic but modern and warm. We discussed the restaurants furniture at length since G is an architect. He was impressed too, so that is a good sign!
Stunning view!
We were given fresh bread with salted butter to start with.
We decided to skip starters and jump straight to mains as we were starving. It's rare that I have this at fancy restaurants but as I said, I was starving. Whilst waiting for our food I was given a lovely pink rose because it was mother's day (all women in the restaurant got one). Brownie points to Bokan!
My main was a burger with bacon, cheddar, ginger glaze and triple cooked fries. It was very well cooked and dare I say the best burger I've ever had?!
 G on the other hand went for a vegetarian dish (rarely happens!). Fresh spaghetti with bocconcini, cherry tomatoes and pistou.
The spaghetti was absolutely delicious and I will definitely order it next time. Even though we both slowly started to feel the food coma we couldn't resist having a little peak at the dessert menu. We ordered the tropical meringue (coconut, mango sorbet and cashew) but were given this..
 Yuzu and lime tart (fromage blanc ice cream). We mentioned this was a wrong order and the staff kindly said that we could try it and that the meringue was on its way - very good save!
G wanted to pop the meringue in the bowl but not before I had a bite holding it as a sandwich.. :) After dinner I wanted to show G the rooftop, so we took the stairs upstairs.
I really want those chairs and tables! Even the rug!
Rooftop vibes. Will be such a good spot in the summer :)
Lastly.. Let's have a little peak at the female bathroom. I rarely take pictures of interior in bathrooms but this is pretty incredible.
And this is the view?!
We had such a wonderful time and I can't believe I have such a good place near where I live. Carlos (our waiter) also explained that they have started with live music on fridays - will definitely have to check that one out :)