Birthday wishlist!
Right. My birthday is on the 4th of December and I do love birthdays, I really do, but mostly others. I like planning dinners for others, presents for others, suprises for others but I am terrible when it comes to myself. I thought I'd put together a little wishlist of things I'm currently obsessed with and want in my life, in no particular order!
Here's my dreamiest birthday wishlist:
Food. Who doesn't want food?! A few restaurants I want to visit are:  Aquavit, Rök, Palomar and Quaglino.
This bedroom. All of it.
Gold watch from Larsson and Jennings. They have the prettiest watches and I love that it says Stockholm and London inside them - my two fave cities <3
Jumpsuit from Lavish Alice I very rarely wear pink and I'm usually too petite for jumpsuits but how pretty is this?! Obsessed.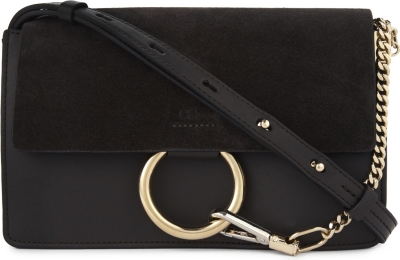 Chloé Faye Absolutely in love with this bag and I love the little chain detail!
IKEA Häxört bedding I've had the same 3 bedsets for probably way too long and two are in the complete wrong size for my duvet and pillows, haha. I like this set in white and minimal grey lines - reminds of hotel beddings.
Ring light from Neweer I really want to start filming youtube tutorials and a ringlight would help with the winter darkness..
Thin, stackable rings in real gold or silver. My small collection is expanding and for the first time I'm enjoying wearing rings. The reason why I'm only buying sterling silver or gold is because of the quality. They don't fade into a red/green colour and are super easy to clean!
Alarm clock with light from Aipker Is this a random thing to wish for? I don't know. I've read quite a lot of reviews on alarm clocks with lights (I believe Philips started the trend). The idea is that the clock combines light and sound to wake you up in a "natural" way.. Would certainly help during the dark winter months!
A cozy oversized grey/beige cardigan. I have no idea where this is from but LOOK AT IT! So cozy.
A treatment or two at a spa. I'm currently under a lot of stress at work and oh boy would it feel good to be pampered.. A quick facial (don't think I could last more than 30 min) and head/face massage, that I wouldn't say no to!